Exciting Nordic & Extraterrestrial Events for October
Including Exclusive Monthly Spiritual Advice shared only with those Flying with us!
This Newsletter Contains information on
Atlantean Temple with Skydin Zeal on Saturday October 25th
Skydin Zeal's Participation in
The New Life Expo This Weekend, October 17th-19th
Come by Skydin's Booth ATLANTEAN JEWELRY for a Brilliant Spiritual Experience!
The Edgar Cayce Center's Psychic & Healing Fair Sat. Nov. 8th  
Scroll Down for More Information on all our events & insight!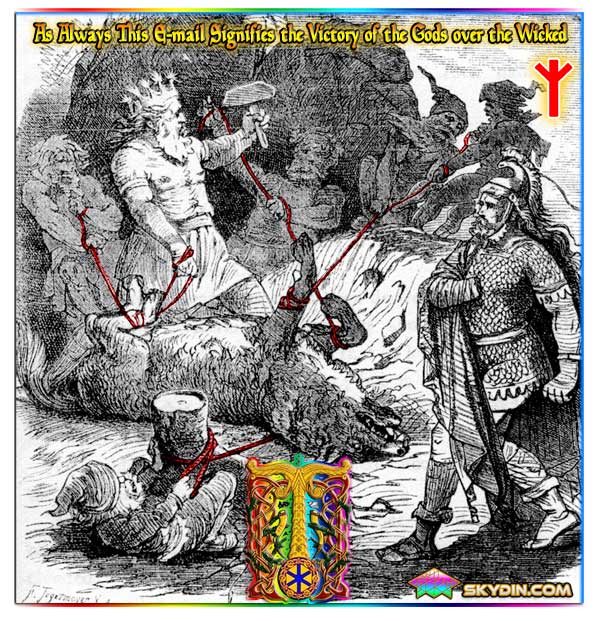 A Word on Our Events...

As always we encourage you to Experience us both intellectually and More Importantly Spiritually! Spiritual Power is transmitted in many ways. Skydin Zeal, following direction of his Guardian Spirits, Archangels, Gods & Goddesses is on a Mission to Empower those who Seek his Guidance. Whether it be through making you laugh with witty, often zany anecdotes or through inspiring you through stories of great battles on other planets in other lifetimes – Expect to Expand your Experiences! And even if you don't, you will!
In This Month's Gathering Skydin Zeal Shares a Secret...

Learn the Old Norse Rune Song

Taught in the Original Dialect, a truly powerful and rare experience
Used by the good it grants power over all 24 aspects of Reality!
And Astral Travel: Alternate Planes of Existence, Planets & Time
This Event also includes
The Atlantean Temple Foundations
 Norse Yogic Techniques, Purification of Negative Energy, Readings & Channeled Wisdom For Everyone! 
7:00 p.m. – 9:00 p.m. at The Edgar Cayce Center, NYC RSVP E-mail to ensure your seat!
Join Up on Meetup as well! Meetup.com/The-Atlantean-Temple/

Make True Sense of All of the Events that Make Up Your Life With the Ancient Norse Perspective!
So accurate is our System that it Completely, Literally & Powerfully Defines All Aspects of Our Lives,
Especially as Americans!
Skydin Zeal's Explanation has been Considered
Instrumental in Living the Optimal Life & Avoiding all of the Vices of Earth Life!

So if the Ancient Norse Perspective is what shapes your life more than anything else, the life which by the Way You Create Every Day, then why do we know so little about it?

Skydin Zeal will Answer these Questions & Many More
You will also Learn old Norse Yoga: The 24 Archetypal Poses and chants that are spoken by the Universe – the Fragments of the Gods and Goddesses who created all our Languages! It's all here, it's in your ever day life and it's all in the Runes! Discover Viking Shamanism in a truly new way, with Skydin Zeal, The Peaceful Warrior!

In this Three Hour Workshop you will also Benefit from Skydin Zeal's Many Years of Experience in Herbal Purification. A rich bouquet of 20+ Herbs prepared before the event to heal or remove any Negative Energies or experiences that have troubled you, so you can begin anew!

Each Month we will also cover topics such as Positive Psychic Self Defense, with understanding and love for all of reality! You will Learn Norse Metaphysical Techniques to Sanctify your Living Space or Work Environment. And one of our Special Fields: Astral Projection to contact Higher Realms & Distant Planets and Effective Help from Guardian Spirits! No Atlantean Temple event would be complete without some discussion on Extraterrestrials, and Skydin Zeal can help you contact them! The kind that are Attracted to Positive Thoughts of Course!

Readings for Everyone in Attendance: Everyone receives a brief powerful Rune Reading! Skydin answers one question and instructs you in the use of an archetypal Symbol that will personally benefit you best!

Skydin Zeal has 11 Years Experience in New York's Spiritual Community as a Public Speaker and leader of events, Clairvoyant Channel/Psychic, Designer of Metaphysical Jewelry, Clothing and Interior Design!

Questions & Answers
Skydin Zeal is a Claircognizant channel and will be able to answer your esoteric questions, from the upmost intellectual to intuitive.

RSVP is Strongly Encouraged! Reserve your Seat via e-mail, and feel free to bring a friend! info@skydin.com

Purchase RSVP with Discount Here
$25 (Online Signup) or $30 at the Event (Cash or Credit Accepted)

Our Events are Held at: The Edgar Cayce Center for Research & Enlightenment (ARE)
Located at 241 West 30th St. #102 212-691-7690

Join us on Meetup at http://www.meetup.com/the-atlantean-temple/



Norse Psychic Self Defense & Healing Level 2 May 2014

At the Edgar Cayce Center, NYC

CAYCE Psychic & Healing Fair
Saturday November 8th 2014 1:00 PM - 7:00 PM
ARE Center, New York
212-691-7690 241 West 30th Street
New York, NY 10001 - 2nd FL, buzz in #102
Explore psychic and intuitive readings, energy and alternative healing in mini-sessions donated by the Cayce Center's talented wellness practitioners, teachers and friends to benefit our Center.
FREE admission to our Fair! All Readings & Healing Sessions $20 each! Skydin Zeal will be Giving Psychic Readings, Healings and Energizations for a Fraction of the usual Cost and all sales will go to Charity! Also His Incredible, Life-Enhancing Metaphysical Jewelry will be Available for Purchase at Discount of up to 20% Off The Website Price!
FREE mini-workshops throughout the Fair by A.R.E. practitioners and teachers, including previews of upcoming workshops. Check www.edgarcaycenyc.org or call a few days before for a schedule of readers/healers & workshops.

Meet Skydin Zeal at our Table
at The New Life Expo
Hotel Pennsylvania - New York
10/17/14 - 10/19/14
http://www.newlifeexpo.com/
And on Facebook:  www.facebook.com/#!/pages/NEWLIFE-EXPO/345440968814

 
"Like all High-Energy Events, the New Life Expo is an event of many, ecstatic and differing Experiences. We are always pleased to see that the New Reality of 2014 that we have spoken about at our Events at the Edgar Cayce Center, as foretold by the Runic/Norse System, is taking place! I would like to share that every single person who signs our guest book is always of an energetic readiness for positive change, more so than any other expo. You followed your intuition to us and the world of Atlantis! It is up to you to make the decision on who you will connect to, you always discern between plain salespeople and those who have something to offer far beyond that. I have been a part of these Expos for 4 years, and if my observations are correct – which this time they are, you are all ready for the breakthrough that you seek, welcome to the Sky's Path!"–Skydin Zeal, September 2014
Keeping an Eagle's Eye on Our Realities
For Everyone Joining us at this Month's Event: If you would like, compose some notes on any extraordinarily good or bad days that took place in August and or September. Skydin Zeal, with his Runic Calendar will make sense of it and give you Metaphysically Energized advice on why things were the way they were and how you can prevent or improve circumstances!
Simple Instructions from God

Create, Be Happy and Encourage Others to Create and Be Happy.
Further Instructions will be Delivered Upon Completion of this First Task.